Now the number 1 automotive app on the App Store. Working with Ford, we helped implement a suite of services geared towards Lincoln owners called The Lincoln Way. It's your dashboard for the Lincoln experience, whether you own your Lincoln or are just using one temporarily.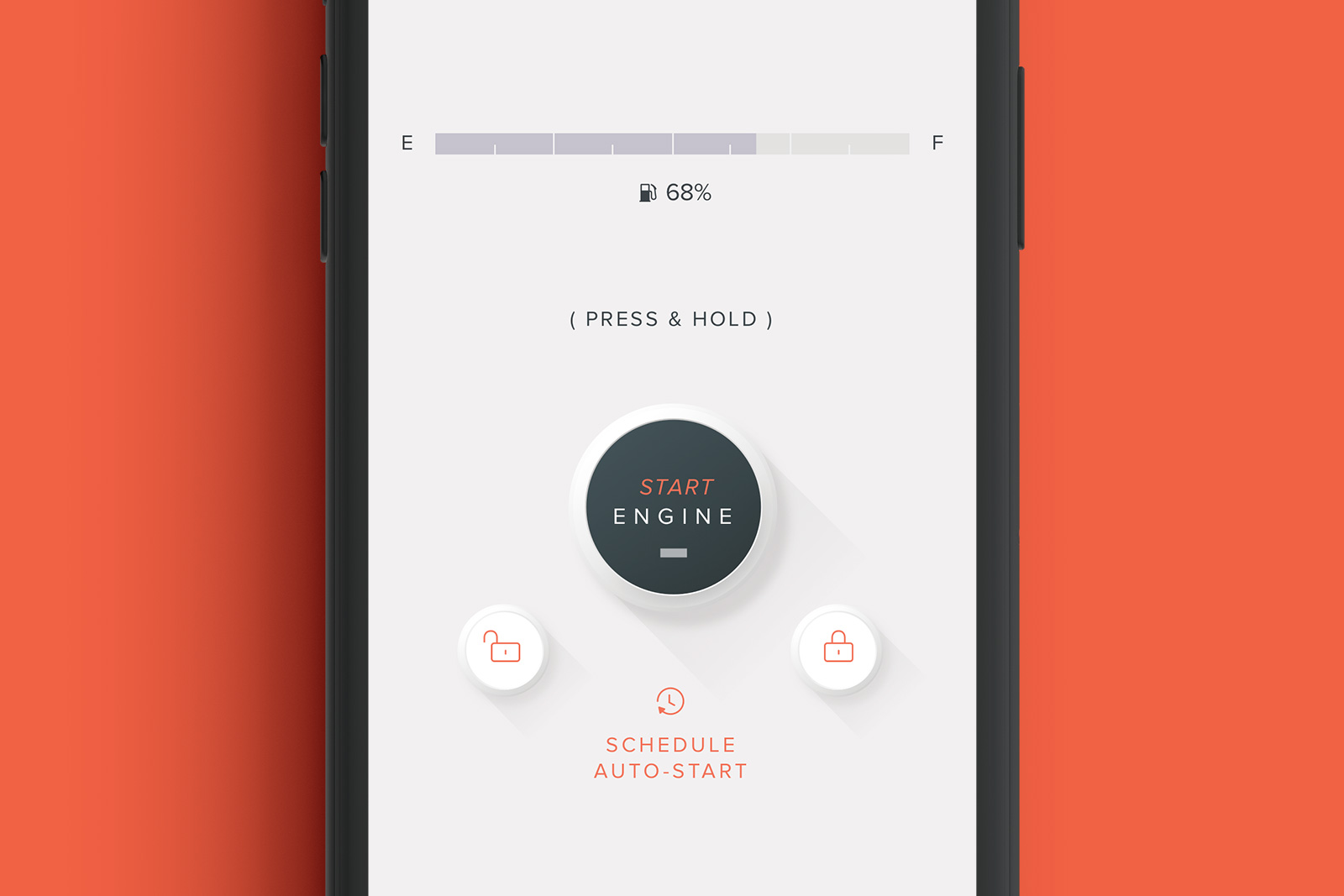 The app enables control of your vehicle and remote operations, while keeping you informed of vehicle status and statistics.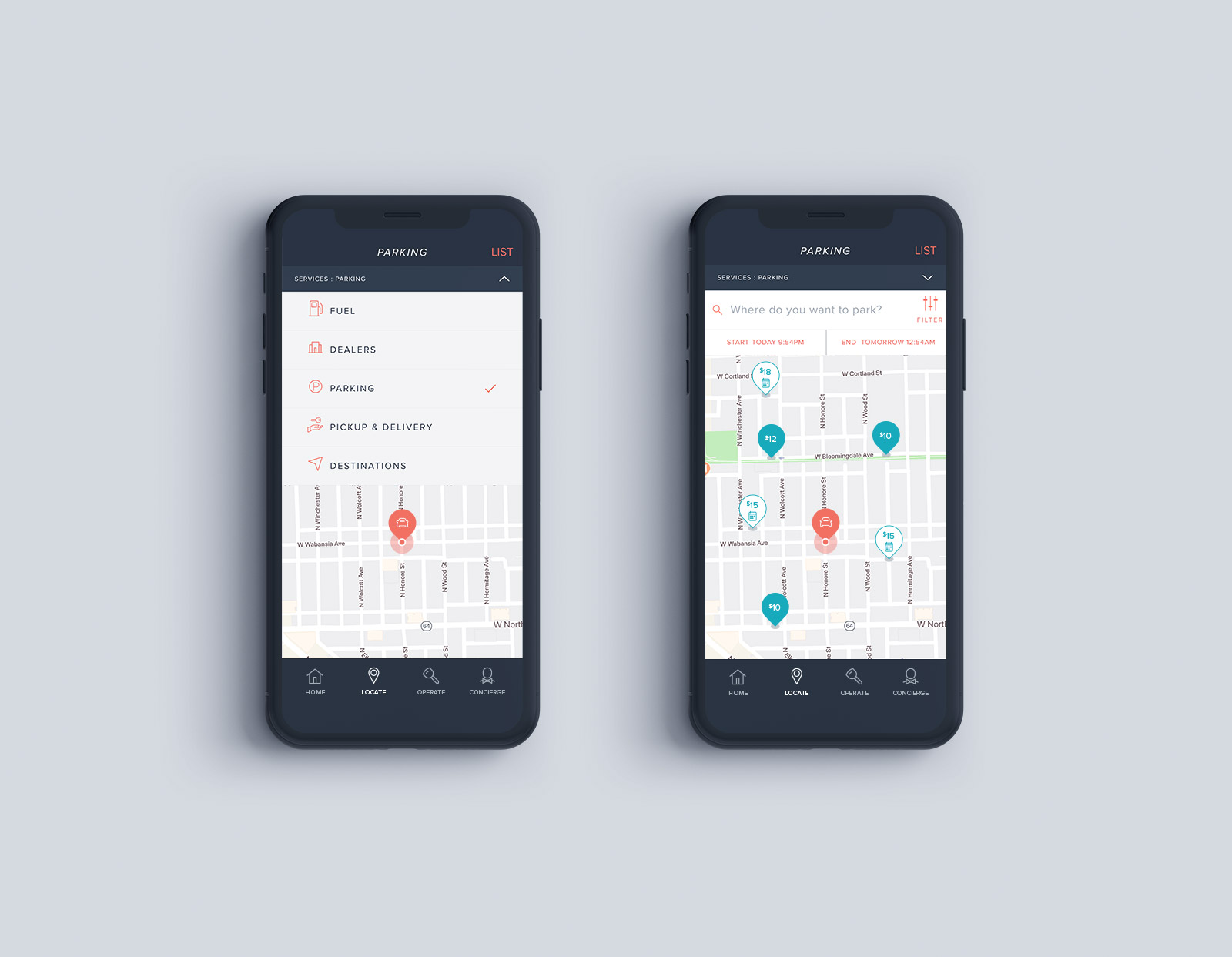 Built-in features help you find the best deal on local parking and fuel, help you locate a local Lincoln hub, or a point of interest from popular places or an upcoming appointment.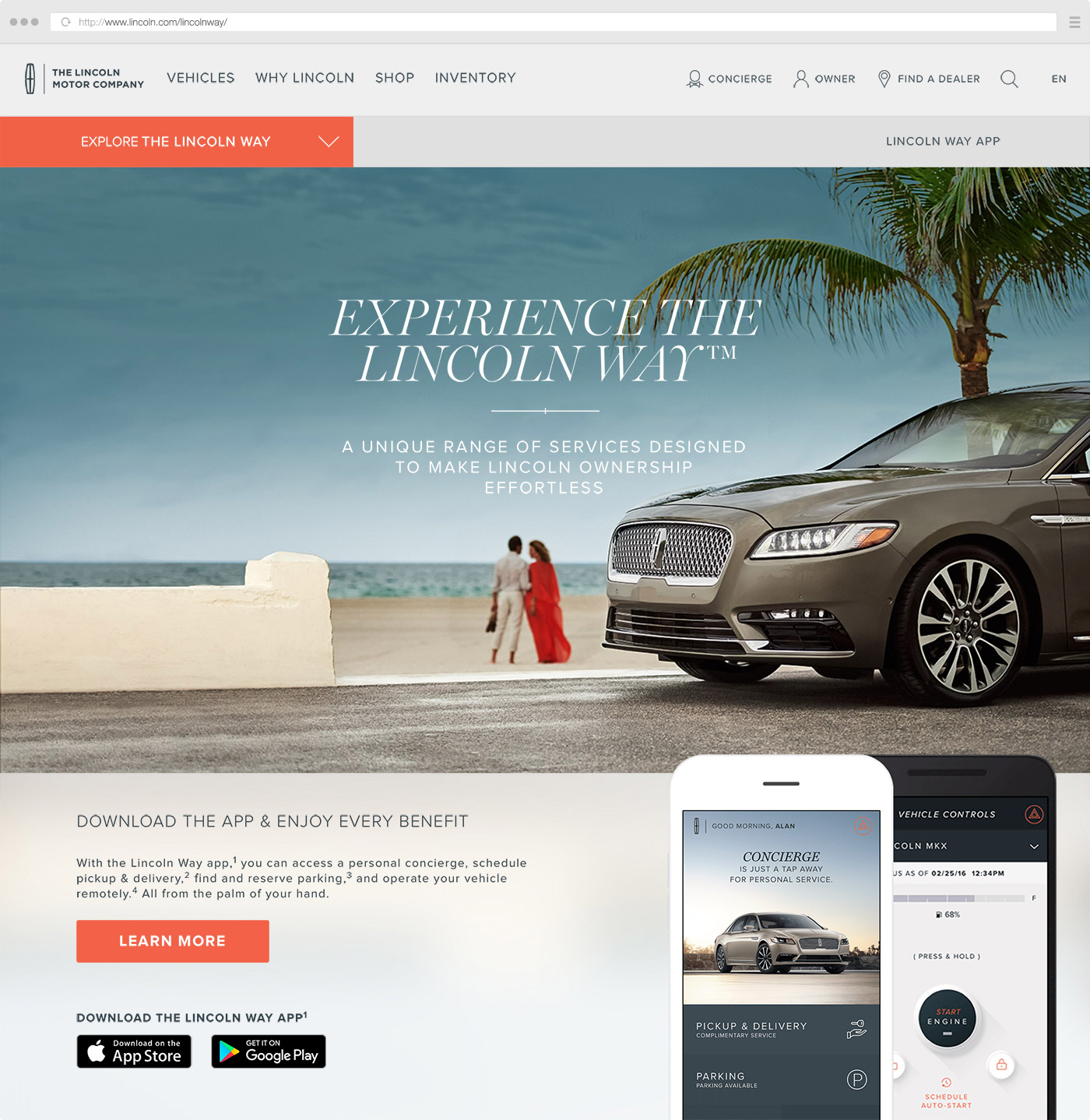 Development of Brand Standards
As part of our launch of The Lincoln Way, we developed a comprehensive brand and a set of brand standards for the service, including a language guide, color palette, typography standards, and icon & symbol library.
The typeface Miller, drawn for print applications in 1996, was ill-suited for screen presentation. I worked to standardize a new version of the Miller Typeface with modernized letterforms, and optimized for screen display.