A More Relevant Build & Price
95% of all Lincoln buyers purchase their vehicle from current dealer inventory. So the existing build and price tool didn't serve the needs or behaviors of customers.

Our integrated browse and build platform reduces the distance between exploration and purchase by connecting you to existing nearby inventory as you explore the vehicle.
The entire experience is grounded in a user's location and dealership vehicle availability nearby.
Explore & Build
As you browse and explore, you build. A status bar shows the build progress within this intuitive browse & build experience. A live VIN number always corresponds to a local vehicle available for purchase.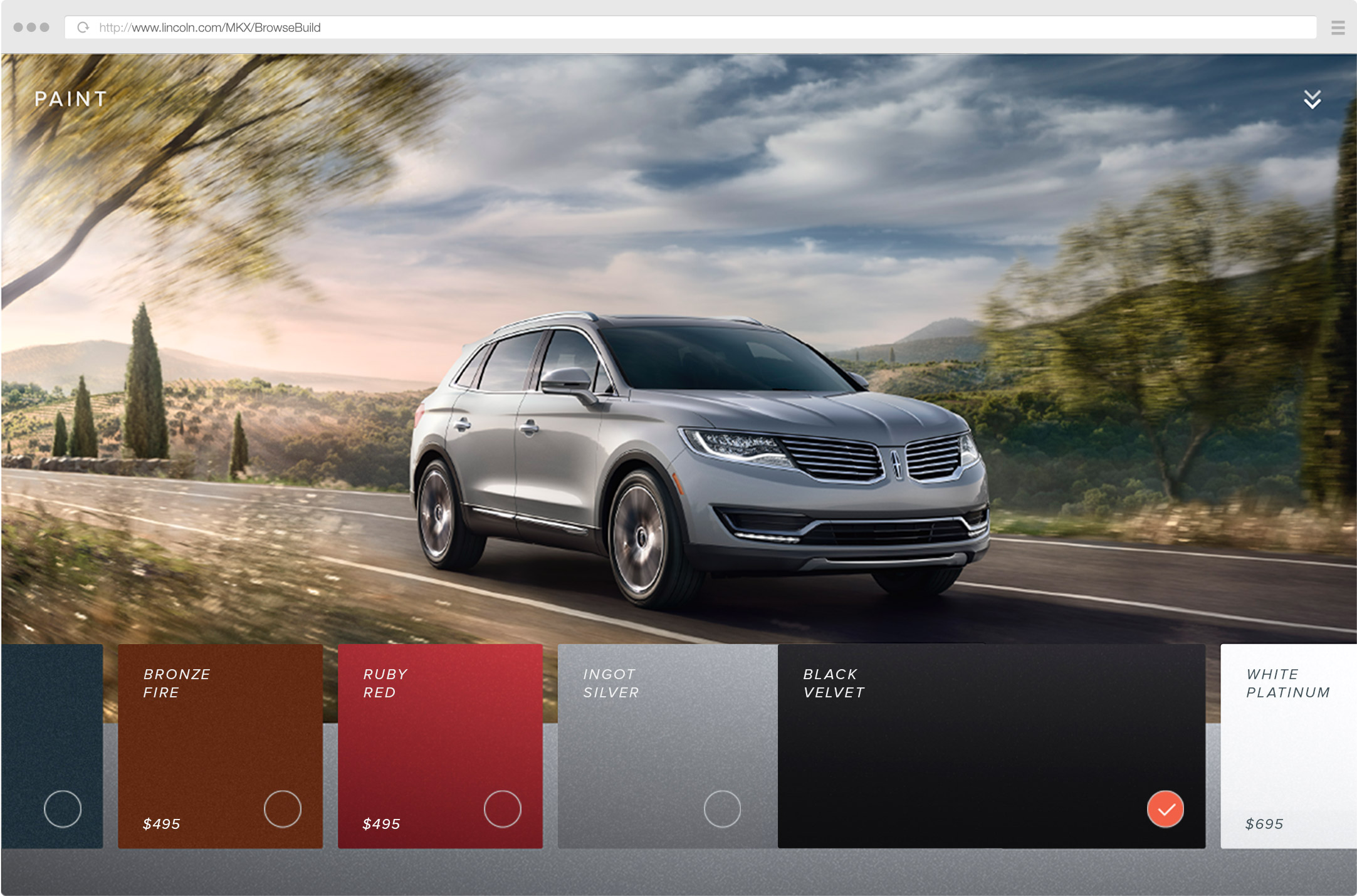 As you select options and colors, the entire experience reflects the changes in real time, from the hero image to the detailed gallery.